Articles Written; Speaking by and Interviews with Stephen Black
LIBRARY OF ARTICLES ARE FOUND AT FIRST STONE MINISTRIES
INTERVIEWS & PUBLIC SPEAKING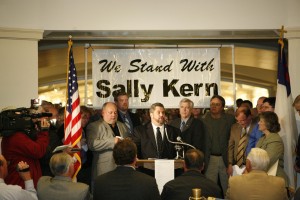 I had a wonderful and rare opportunity to share my testimony in the beautiful newly renovated Oklahoma Capitol. It was an amazing time. This is the day the community Rallied for Sally Kern as the gay activists had their "day" – "the Shame on You Sally Rally" and it was sad. Citizens are concerned about the political gay agenda and it was obvious by the several thousand that were present that day for this terrific day at the Oklahoma State Capitol. It was truly a day to remember!
YouTube video links of this speech: 2A & 2B
Words to Live by Interview: I heard it, I believed it, but was it the truth?–Stephen's Story
ARTICLES AUTHORED by Stephen Black
This article was written as a result of the confusion that many leaders were going through in processing bad theology during a time when the leadership of Exodus International shifted their theology to embrace a hyper-grace theology and a segue to gay Christianity.
Finding The Will of God (2008)
Many are trying to find the will of God for a particular situation in their life or direction. Man plans his way but the Lord directs his steps. This is an article containing Biblical steps to find the will or the direction of God for your life.—
Weapons of Spiritual Warfare (2008)
A Biblical compiling of weapons/arsenal – for practicing spiritual warfare. This is a must read for the believer who desires to grow, mature and have victory over darkness.—
Humility: A Prerequisite to Grace (2008)—
The Untold Story About Sally Kern (2008)
This is a behind the scene story about First Stone Ministries relationship with Rep. Sally Kern and her husband Dr. Steven Kern.—
Setting the Record STRAIGHT by Bob Davies and Stephen Black (2001)
The REAL STORY Concerning The HISTORY and Involvement of Michael Bussee and Gary Cooper with Exodus International.—

Why They Fall (2006)
This is an article was wrote after the Ted Haggard scandal was exposed, Mr. Haggard was caught lying about being in a homosexual affair. This is a reminder for all leaders. He who thinks he stands, take heed because you too can fall. 1 Cor. 10:12. He who thinks he knows, does not know what he ought to know. 1 Cor. 8:2
—
Brokeback Mountain Brokenness (2005)
Written to communicate "WHY" I would not see the movie: Brokeback Mountain, and why I believe others shouldn't see either. Yet there are many even Christian leaders that justified needing to see what Hollywood put out so as to answer the movie critically and effectively. I would merely ask is that sincerely a Biblical reason?
—
Directed by Difficulties, Transformed by Trouble (2005)
Having been through a long season of grief I compiled lessons learned from God and a Chapter from Rick Warren's book Purpose Driven Life.
—
Christ's Cry ~ Covenant Love! & the sequel article Covenant Friend (1998)
After a season of grief and betrayal, the Lord spoke to my heart about His desire for friendship.
——
Trapped In Deception – Exodus Newsletter 1996
Testimony of Stephen Black written by Bob Davies, Director Emeritus, Exodus International